Allied health care is provided by trained professionals who have acquired qualifications. Identifying, assessing, and treating medical issues is a basic part of allied health care services. 
Through these actions the professionals ensure recovery, reablement, and of course, acquisition of skills. These individuals provide a vast range of diagnostic, therapeutic, technical, and direct health services. 
There are various and versatile career paths in this sector. If you're interested in getting an idea of Allied Health career options, read on. We'll be talking about both the scopes and prospects of this field in detail. 
Things You Need to Know About Allied Health Care
Individuals who work as part of Allied Health are health insurers, service providers, and education providers. An Allied Health profession is one that has:
A direct patient care role that may include the application leading to broader outcomes of public health.

A well-defined core scope for practice.

Regulatory mechanisms that are robust and enforceable.

A national professional organisation that has a code of ethics/conduct and well clarified membership requirements.

National entry level competency standards and assessment procedures that are clearly articulated.
Allied Health Career Pathways Work Streams 
There are 5 work streams that are identified for Allied Health professionals.
Practice:

This work stream involves practitioners, clinicians, and technicians offering direct patient/client care.

Education:

Individuals in this work stream are involved in providing instructions to patients, educating health practitioners, communities, and students in clinical or academic environments.

Research:

This work stream involves systematic investigation that's used to increase knowledge and establishing an evidence base. This also involves translating research findings into practice and policy.

Management:

The individuals of this work stream are concerned with managing human resources, business units or departments, funding, service delivery, and projects that are outside the context of Allied Health care context (including advocacy).

Strategy:

This involves leading and developing policy, leading change, driving forms, establishing principles or courses of action, implementing disruptive innovations, and transforming procedures for an industry sector/organisation.
Allied Health Professions and Their Qualifications
The Allied Health sector is extremely diverse and consists of distinct variations within and across professions. Here are details of professions you can find within Plena Healthcare.
Podiatry
A Podiatrist is a person who is an expert in foot care. Podiatry involves the care of lower limbs including the foot and ankle. This may also include supporting the elderly to reduce their risks of falling down.
Qualifications
A Bachelor degree in podiatry.

National registration under the Podiatry Board of Australia.

The continuation of professional development.
Dietetics
Dietitians have expertise in food and nutrition. They are capable of providing guidance regarding diet management and nutrition advice for individuals who might be affected by health conditions like diabetes, cancer, obesity, heart disease, food allergies, renal disease, and more.
These experts can help individuals maintain their health and reduce the risk of chronic disease development.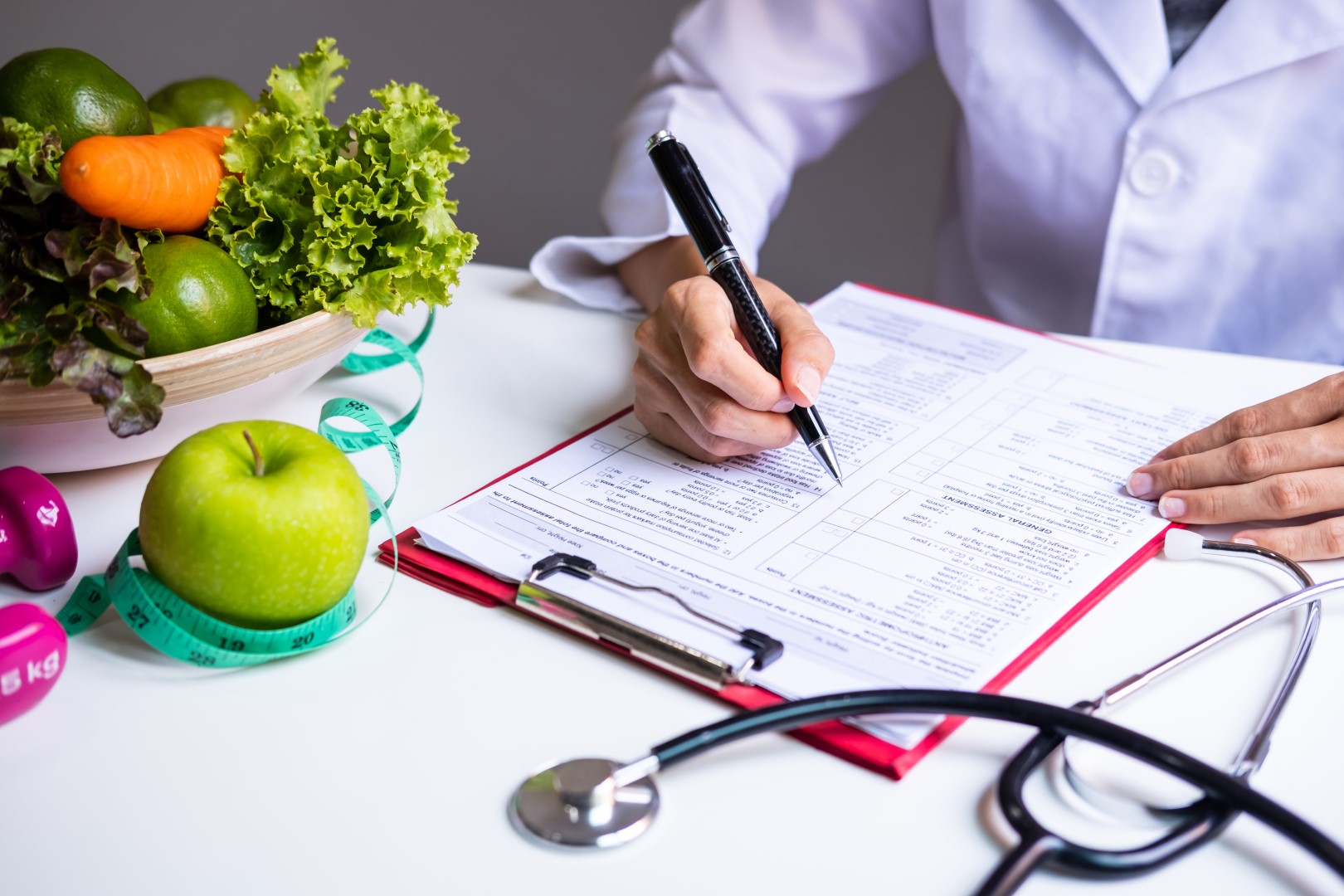 Qualifications:
Completion of a recognized Bachelor or Masters level qualification in dietetics.

Completion of a minimum thirty hours per year on continuing professional development.

Must comply with audit requirements.

Must adhere to the Dietitians Australia Code of Professional Conduct and Statement of Ethical Practice.
Occupational Therapy
Occupational therapy promotes health and wellbeing by enabling individuals to participate in everyday occupations of regular life. These include self-care activities like dressing, showering, preparing food, productive activities like work, education, volunteering, and more.
Occupational Therapists play a vital role in enabling those living with a disability, medical condition or illness to both identify and implement methods that facilitate them to participate in meaningful occupations. This also includes modification of activities or changes in the environment.
Qualifications
Completion of a recognised undergraduate or Masters level qualification.

Completion of a minimum of thirty hours per year of continued professional development. 

Meeting national regulation requirements that are set out by AHPRA.
Physiotherapy
Physiotherapists are known as experts who specialise in the field of human body structure and its movement. They are capable of working with people of a broad age range and several types of physical conditions. These include sports injuries, musculoskeletal conditions, and also chronic health issues like diabetes, stroke, obesity and so on.
Qualifications
Completion of a recognised undergraduate or Masters level qualification.

Completion of supervised practice in a clinical setting. 

Meeting national regulation requirements that are set out by AHPRA.

Completion of continuing professional development.
Speech Pathology
Speech pathology involves treating and diagnosing swallowing and communication disorders. These include difficulties with listening, speaking, reading, social skills, writing, using voice, stuttering, and so on.
Speech Pathologists work with people who face problems in communication due to medical illness and disability such as brain injuries, stroke, development delays, dementia, cerebral palsy, and more.
Qualifications
Completion of a recognised undergraduate or Masters level qualification.

Completion of continuing professional development as determined by Speech Pathology Australia.

Meeting national regulation requirements that are set out by AHPRA.

Has to demonstrate that they have practised as a speech pathologist in the previous 5 years for a bare minimum of 1000 hours. This is to meet the Recency of Practice requirements.
A Guide on Career Pathways Moving Across, Through, and Between Work Streams
When considering career paths and options that are suitable, an individual should examine their skills, interests, and capabilities. This will allow the individual to explore opportunities and develop certain aspects across their career.
Things to consider when choosing a possible pathway include:
Identification of a particular interest or emerging trend.

Undertaking further education or training might be required.

Changing the current work environment or travelling for new experiences might be needed.

There might be a need to consider roles that are outside the department or profession.

Developing relationships and building networks outside the current or immediate department is necessary.
Allied Health care is a broader concept in health care services than a secular option. If you have any further queries or interest in pursuing a career in Allied Health, you can always contact us here or call us on 136 033.